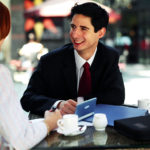 Now that you are a licensed dealer in the state of Pennsylvania, you need to be able to issue temporary tags to your customers.  This option is not mandatory, although it is another good source of revenue for your dealership.  You will also be able to issue tags to the general public which adds to your income.
You may also charge what is called a "documentation fee." Call for up to date documentation fees.  This adds to your bottom line in these tough times.
Dealer Consulting Services of PA, LLC can assist you in obtaining the contract needed to issue tags after you become a licensed dealer.